Catherine Whitcher, Shaklee Success Story
Director, IL
Former/Current Career: Special Education Consultant/Blogger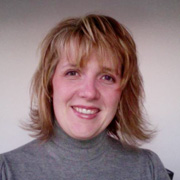 Catherine
believes in sharing her story to help others. It all began three years ago when Catherine's youngest daughter began experiencing health challenges. After an almost two year ordeal with their daughter, they emerged with a new found dedication to wellness and a mission to share that same passion for wellness with others.
During their daughter's ordeal, the Whitchers began looking at ridding their home of toxins from obvious sources, including home cleaning products. "We saw Roger on Oprah
®
, who promised us safe products for our entire home and family," says Catherine. "Shaklee soon became a staple in our home and a part of our plan to create a safer environment for our children."
Because their daughter was diagnosed with a disability, the Whitchers wanted to do more to spread the word within the Special Needs community. "As a Special Needs Advocate for the past 14 years, I knew there was power in sharing online and began a parent-focused blog, Mission: Clean Kids. It became our family's way of showing others how the choices they make each day can impact their child's and family health, both now and into the future."
Besides Catherine's professional connection in the special education world, she has added insight closer to home—her brother
Robert Bagdonas (2 Star Distributor, IL),
who has Down Syndrome. "So many places in the community have given up on showing persons with disabilities a path for success. After Robert experienced Shaklee products and created his own Shaklee story of health, he also wanted to have his own Shaklee business. We are proud to be a team!"
Seeing Robert's success with Shaklee has confirmed Catherine's mission of health and safety in the disability community. "
Janis Bautz (Distributor, IL),
owner of BDI Playhouse, which provides multiple therapies for children with disabilities, was open to the Shaklee opportunity and became a GOLD Ambassador on my team. Through conversations with Janis, we discovered that Robert would be a perfect fit for providing cleaning services to her facilities using Shaklee products. Robert already knew how to use the products effectively and enjoys the opportunity to be in the community."
Catherine's long-term vision is to continue to lead families, specifically those with disabilities, on a path of wellness as well as share the Shaklee opportunity as a vehicle for creating lives without limits for persons of all abilities and their families. "We have some big goals – we want to bring Shaklee into several community disability organizations by educating people on the Shaklee Difference™ and sharing our own success stories...as we work toward Fast
TRACK
Executive Coordinator!"
Catherine's brother Robert will also be continuing his business growth by introducing Shaklee to as many people as possible. "Robert needs our family's support to grow his business, but that's part of the Shaklee fun! He feels great on his Shaklee supplements, is creating extra income as a GOLD Ambassador and enjoys the challenge of commercial cleaning with Shaklee."
*
See current average incomes by rank
Have a question about this?
Click here and ask me!
Juli Becker
1715-864-4555